Women Writers Class at FIU - Jan 30, 2008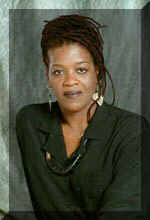 On January 30, 2008, my friend Dr. Carole Boyce-Davies ask me to take over her class on Women Writers for one evening. The class at the African New World Studies Department on Florida International University's Biscayne Bay Campus ran from 5:00 to 7:40 p.m. There should have been 14 students, but only 8 showed up. The class was invigorating for me and must have been good for the students, as well, because we didn't leave the classroom until 8:00 p.m.
The crux of my discussion was "Why did I write my own book?"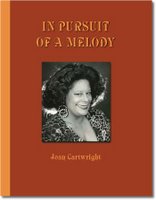 I read Chapter 10, On Being A Diva, to the class to exemplify how important it is to define yourself rather than allowing another author to define you and your experiences.
We talked about women's voices and how they've been subdued, since the Ice Age. We discussed the Inquisition that snuffed out the lives of nine million women who were alledgedly witches. I told the students that this tactic was used to get rid of natural healers, women, so that men could "practice" medicine. This holocaust led to the shutting of womens' mouths for centuries.
We talked about Black Feminism and how the term "black" may not have applied to the people captured and transported from Africa to The Americas because, before their kidnapping during the African Slave Trade, they were know by tribal names, e.g., Dogon, Ewe, Fulani, Yoruba, Songhay, Mossi, Mandenka, Wolof, Fante, Hausa, Asante, Zulu, Xhosa, etc .
The term "feminist" is directly respondent to women's relationships with men, so black women have a few challenges from the start. First, are light-skinned women considered black? Second, is there a price women pay for being black?
The first question led to a heated discussion among the six women in the class and me. Two of us were light-skinned, the others were brown. The brown women felt that light-skinned women have it easier in this society. One of the males said the determination for being black is one drop of black blood. I agreed, stating that three of my grandparents may have been white, but one of them was black, making me black.
On the second question, we determined that a black woman has two challenges: 1. the possibility of having an unbalanced son; and 2. difficulty having a relationship with a black man.
Of course, there is a wide spectrum of experiences dealing with both questions and they did open wide the discussion of why women do and should write.
First, we ascertained that it is imperative to tell your own story and avoid letting others tell it. Next, self-expression comes from personal experience, regardless to whether you are writing fact or fiction. I used a character from Toni Morrison's book, Song of Solomon. This woman was born without a navel. We discussed how Morrison thought this up, since no human being can be born without an umbilical chord. Was her character symbolic of something unheard of?
I talked about my experiences in the music world, how woman are marginalized by male musicians. Also, I talked about the power of women who brought Blues to the forefront of American and, eventually, global society. They were Ma Rainey, Alberta Hunter, Bessie Smith, Dinah Washington, Billie Holiday, Ella Fitzgerald. I mentioned that many of these women were gay because of the difficulties of being a performer and maintaining a relationship with a man.
The students were befuddled by the fact that so many of the blues women were gay. Yet, these women had a powerful voice around the world and brought "black feminism" into being. Their voices were at the beginning of the Civil Rights Movement, I contended.
I told the students that these two words "black" and "feminism" may be part of a propaganda movement to promote the rhetoric of division. I introduced them to the term "semiotics", the science of signs and symbols, showing them how words have more than one meaning. We discussed the ways in which words symbolize things that may be subliminal in nature.
The two males in the class tended toward taking over the class. I held them at bay and brought to the attention of the six women what the men were doing. I said that, too often, men don't understand how they shut the voices of women up, while they debate issues that truly disempower women. I showed the class how centuries ago, women, who were the original hunters, forfeited their personal power so that men could experience power.
I told them that on January 23, 1997, our solar system entered into
GAIAMIND
, when people from the world's many diverse spiritual traditions simultaneously focus attention on our interconnected relationship with Gaia - the living earth. We discussed auras around individuals, raising of consciousness, the Aurora Project and other activities on the planet to increase LIGHT and help us make our Ascension.
Finally, I asked them, "Why did I write my own book?"
Their answers ranged from, "telling your story," to "leaving a legacy for the future."
I told them that my primary reason was to document my life's work, myself. We reviewed the bibliography I give to students that I teach about Women in Jazz. The majority of authors on that list are Jewish or Caucasian. Their books offer histories of Women in Jazz and Blues who are no longer living. The accounts of these authors may be accurate to a point, however, the books by the women, themselves, like His Eye Is On The Sparrow by Ethel Waters, I Put A Spell On You by Nina Simone and I Wish You Love by Gloria Lynne, are apt to be more accurate, since they are not accounts from other writers, but from the author's own experience.
I explained that, when others write about your life, they miss some of the subtle nuances of your personal experience. I asked how many people in the class write. Of the 8, five write. The other three prefer to read. I encouraged those three to start keeping a journal of daily experience. I said that each of us is a part of the puzzle and we each have a unique story to tell.
Prior to this discussion of journaling, we talked about keeping a diary that would even have a lock on it. The difference between a diary or journal and a book is that you don't share the information and experiences in a diary, but you are willing to share the experiences you put in a book.
The issue discussed by the two men was about how black women who are professional don't care to socialize with men from lower rungs of the economic ladder. This discussion stemmed from the issue of black male professionals marrying white women. The women in the class found it interesting that black males feel shunned by professional black women.
One of the males said he "chased" his present wife for a year, before she agreed to go out with him. Subsequently, he enrolled in college to pursue a degree because of her motivation. The other male student thought this was ludicrous. He said that a man must be a man, that a woman cannot make a man. I said, this is true, however, being motivated by a woman is not a bad thing.
The two male students wanted to go on and on about this subject, but I cut them short, telling them to continue their discussion after class, since this class was about women writers and women's voices. They complied and the women in the class appeared to be grateful that I'd brought this to all of their attention.
Though no one bought my book, In Pursuit of a Melody, I gave the class my two CDs, asking them to share them and I told them that Dr. Boyce-Davies had a copy of my book.
Teaching this class confirmed that, first, I have something valuable to bring to college students and, second, that I should be teaching on a college level, rather than on an elementary level.
I AM grateful to Dr. Boyce-Davies for granting me the opportunity to teach her class. I hope I get to do this a lot more in the near future.
For updates on my concerts, lectures and book signings go to this
link
. Also, visit my new site http://www.divajc.tv/ for videos of great musical artists and more.
Vocabulary
Labels: black, blues, book, boyce-davies, class, diva, feminism, fiu, healer, healing, inquisition, jazz, medicine, music, power, practice, rhetoric, witch, women, writer